Originally an Australian invention that has taken the world by storm. The technology is used in restaurants, bars and cafes in over 40 countries and has won several international awards for its construction.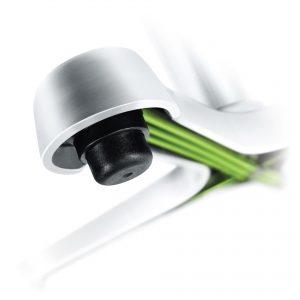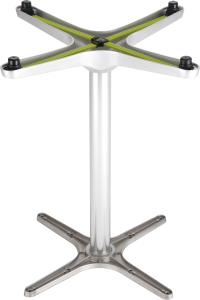 Simply explained, the table automatically stabilizes after the substrate in a fraction of a second. The design also allows perfect alignment of multiple tables with a simple handle. All parts are integrated in the design, so you do not need any special tools. All this packed in a modern design that fits in all the premises. The system has been tested for many years and holds very high quality. FLAT® technology is usually sold only as a complete table with integrated functionality.
1 Rod
Thicker structural tension rod to hold base together securely.
2 Top Plate
Superior quality top plate.
3 Post
Wider diameter for structural support. Increased wall thickness.
4 Cast Iron Base
High quality casting.
5 FLAT® Technology Seamlessly Installed
The base and the technology are designed in unison to deliver superior performance and longevity.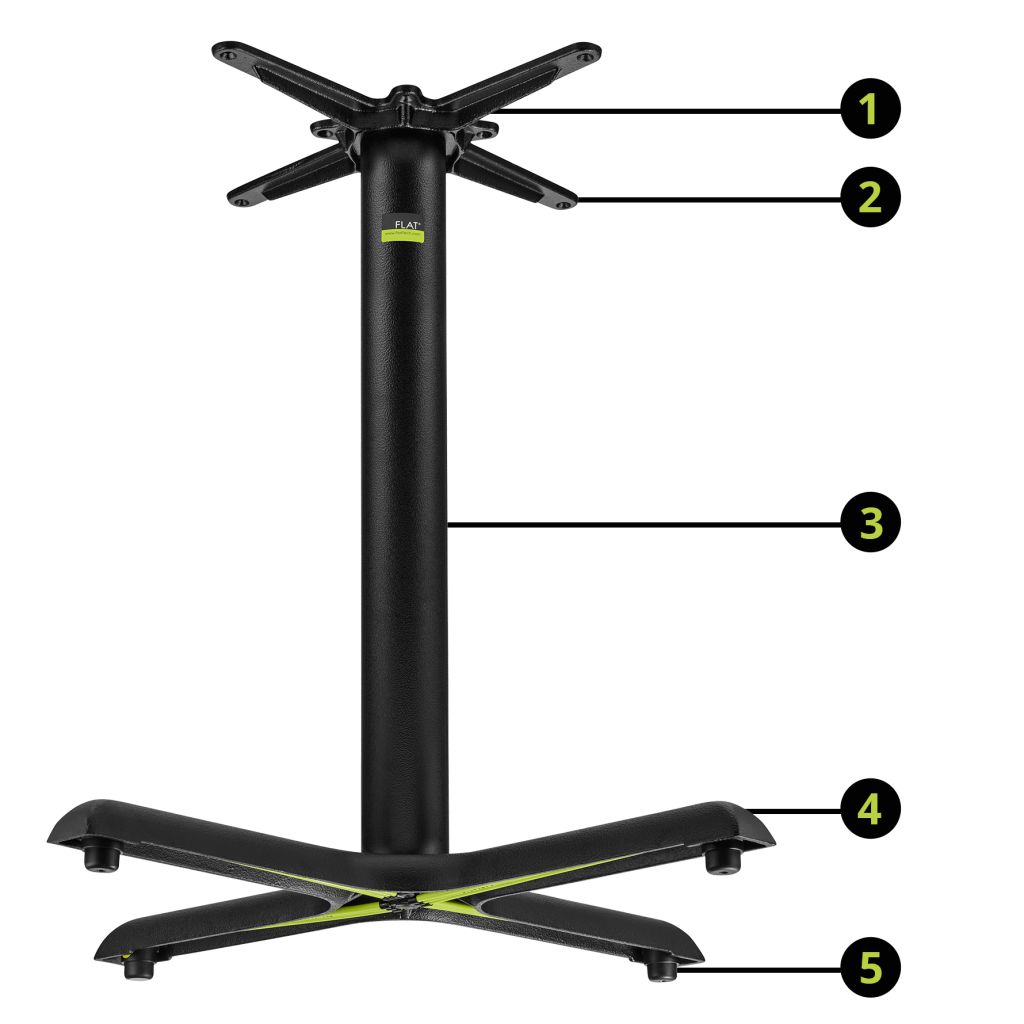 Clear benefits of steady tables
Those who try FLAT® technology realize quite quickly that such a small detail like a steady table creates a much better customer experience at a restaurant or cafe. We even have users who have calculated how much money they can earn on this positive customer experience. So do not hesitate to give your customers a still experience today.
The integrated system also gives you great freedom to create different types of seats without joints between the tables. FLAT® technology enables perfect alignment of multiple tables. Perfect for furnishing for Christmas tables and other larger seating.
Interior Design Collection is a Nordic retailer of FLAT® technology and offers all FLAT products via flattable.se. Want to know more or get a price suggestion? Do not hesitate to contact us.